The Soldier Enrichment Fund
The soldiers of the Israel Defense Forces dedicate their time to defending the people of Israel. Their service can be grueling, with many nights sleeping in bare bunkers, camping out at night, and carrying heavy equipment in harsh weather. These soldiers need to be able to relax, release some energy, and enjoy themselves at times too.
The Helping Israel Fund stands beside the soldiers of Israel, working to make the lives of Israel's defenders a little more comfortable. Through our Soldier Enrichment Fund, the Helping Israel Fund sponsors a variety of projects supporting soldiers.
Projects within the Soldier Enrichment Fund include:
Distribution of exercise equipment on military bases.
Sponsorship of recreational outings for soldiers.
Provision of entertainment devices to bases.
Sponsorship of the Warm Corners in the towns of Nokdim, Negohot, Halutza and Shtula.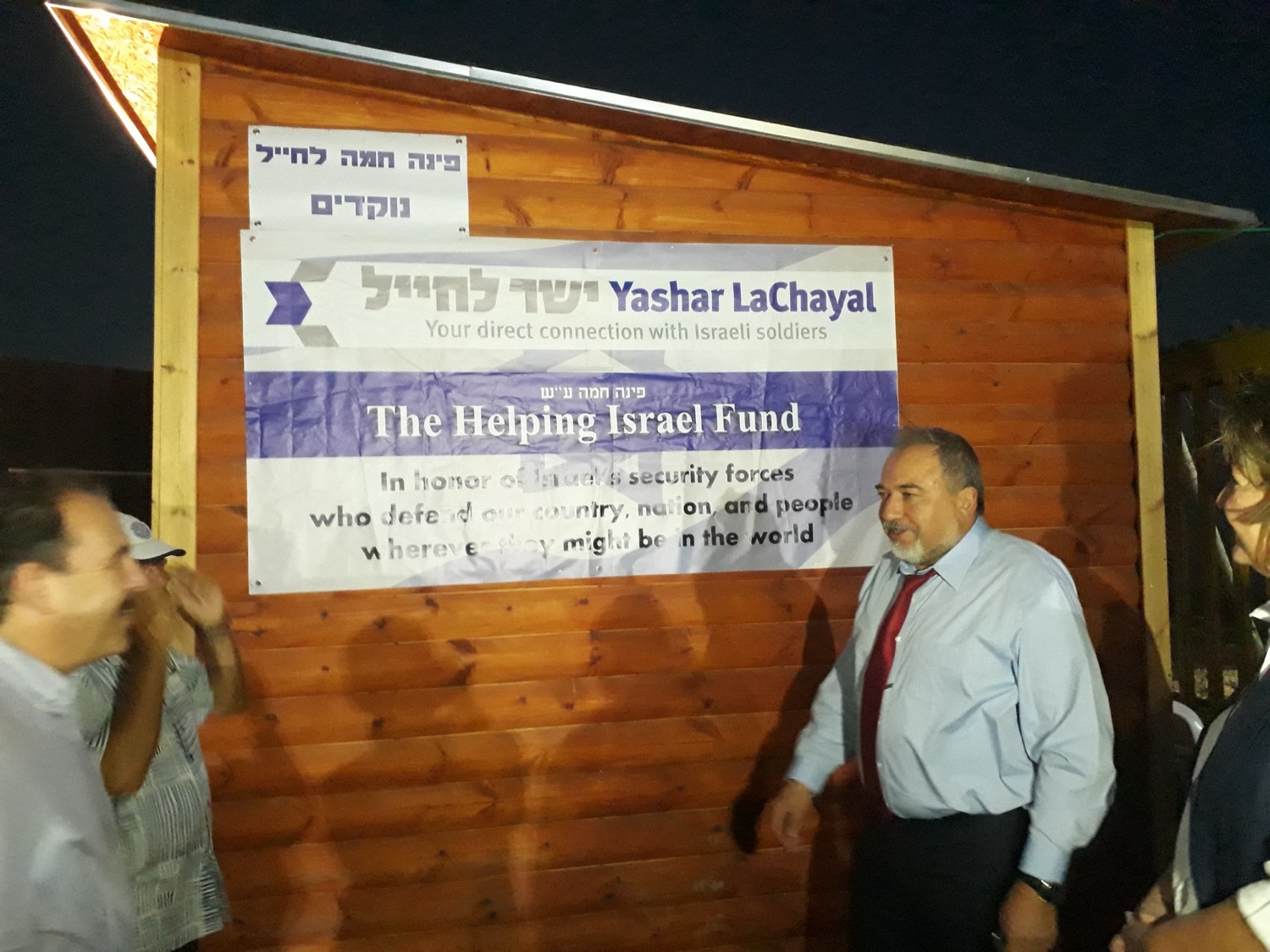 Avigdor Lieberman, Israeli Defense Minister (2016-18),  came to the opening of our warm corner in Nokdim.
Read about it here.
Show your support for the soldiers of the Israel Defense Forces by donating to the Helping Israel Fund today!